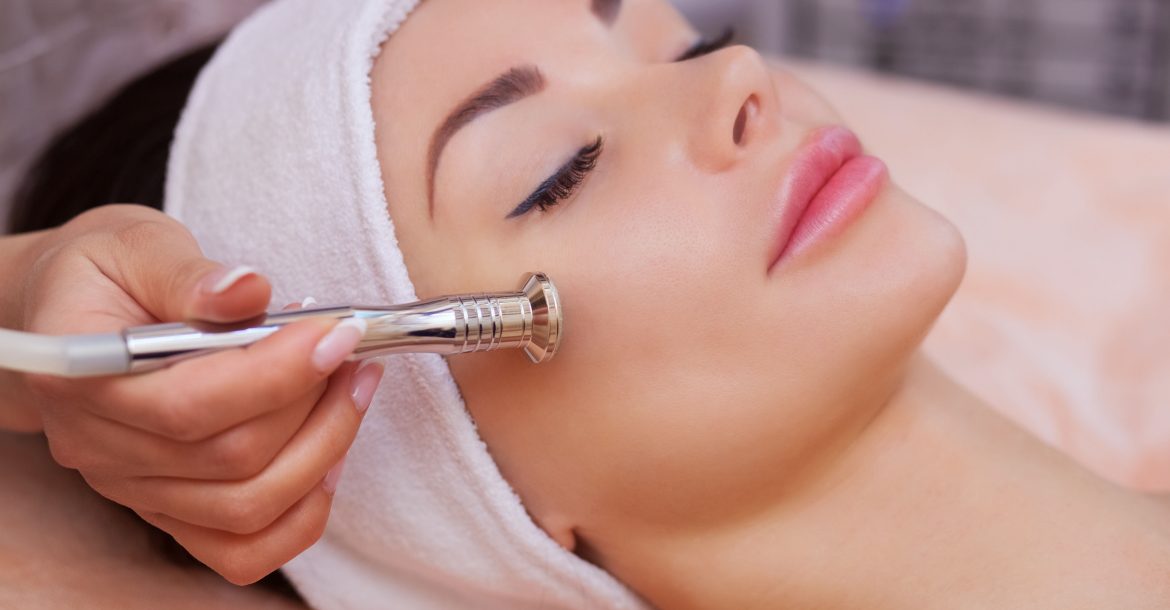 This unique technology uses fine diamond chips to remove the outer most layer of skin, resulting in a smoother, more youthful appearance. It also stimulates the elastic tissue beneath the surface to give a more firm look. This is a non-invasive, pain-free treatment with no downtime.
Who is a microdermabrasion good for?
A Microdermabrasion is good for anyone who is suffering from acne, rosacea, pigmentation, black heads, enlarged pores and uneven skin tone.  It also can be used for people who have fine lines or wrinkles, stretch marks, or scars left by acne.
What are the benefits of a microdermabrasion?
Improves the appearance of black heads and age spots
Reduces the appearance of any pigmentation or rosacea
By exfoliating your skin, it creates a brighter and fresh appearance
Reduces the appearance of stretch marks
Reduces fine lines and wrinkles
Eliminates/reduces the size of enlarged pores
Heals acne and the scars left by acne
How long does the treatment last?
The treatment takes about an hour with little to no down time.  You will see the difference in your skin almost immediately.  The longevity of the treatment lasts between 6-12 months but may last longer if you have a healthy skin regimen.
How often do you need a microdermabrasion?
Essence Laser and Wellness provides package treatments of up to 3 treatments, every 8 weeks.  This will provide the best results in your skin.  After the package is completed, it is best to come in for maintenance treatments every 3 months.
Microdermabrasion Consultation
Click Here to Schedule a Microdermabrasion ConsultationScheudle Consult