Take your resolution further with CoolSculpting!
Experience, skill, and continued education are essential in the medical esthetics industry to keep apprised of constant changes, advancements and innovations. Michelle Winning, our lead Coolsculpting technician, and Dr. Melinda O'Rourke, medical director, were recently selected to attend CoolSculpting University (CSU) in lovely Pleasanton, California.
This training facility, located at Zeltiq headquarters, is designed to fully engage practitioners in the theory and advanced practice of CoolSculpting procedures, and to take treatments to the next level in learning the tricks of the trade, with all its nuances, from the most talented Coolsculpting experts in the country.
Through hands on training and lectures, CSU provides optimum education focusing on everyday skills and advanced concepts that are unique to the program. Treating to completion is stressed during the training program, as well as performing a 360-degree patient evaluation. Attendees are able to work with the most experienced providers, allowing the graduates to apply the most advanced techniques and the best results possible.
CoolSculpting is a non-invasive procedure designed to treat undesirable fatty tissue in almost all body areas. This treatment works best for those who obtain a healthy lifestyle and have stubborn areas of fat. Two sessions are typical to obtain full results.
Melinda C. O'Rourke, MD, and Michelle Winning, lead CS technician, are honored to be graduates of the Coolsculpting University.
This is YOUR year to take yourself further!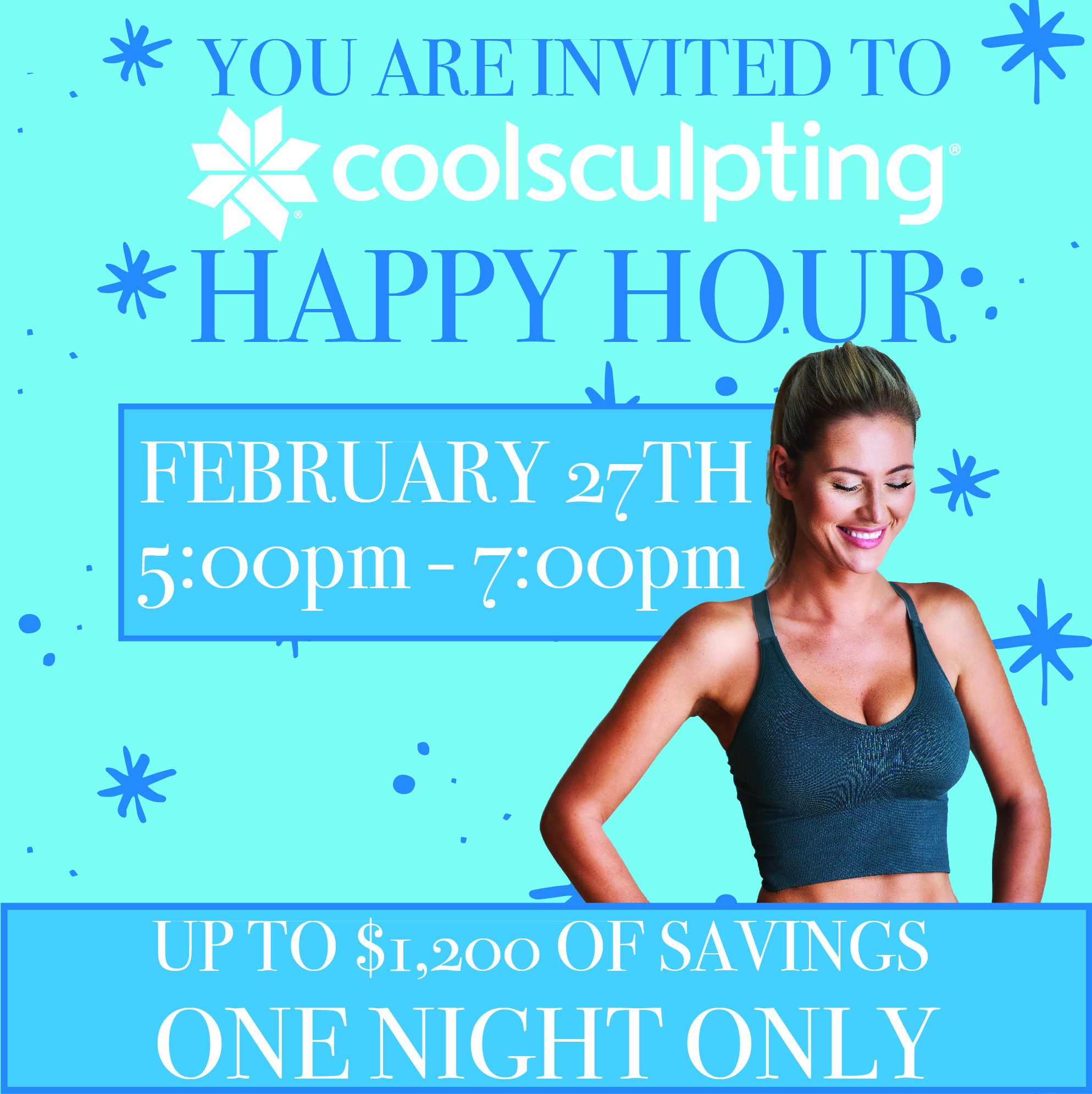 Please join us for an informational Coolsculpting Happy Hour with One Night Only special pricing on Thursday, Feb 27th.