Interview with Dr. O'Rourke; Making the World a more
Beautiful Place
Some people grow up knowing the exact career path they'd like to take, while others have a much less linear route to their final profession. For Dr. Melinda O'Rourke, owner of Essence Laser & Wellness, the latter was definitely the case. "I took the scenic route to where I am," she explains. "I hated hospitals when I was a kid, but was fascinated by anatomy when my Dad taught me to fish and made me clean what I caught. Yet my grandmother, a prolific watercolor artist, was my role model, and I've always had an eye for art and design. The perfect world for me would be a combination of science and art."
Eventually, Dr. O'Rourke decided to enter the world of medicine, completing medical school, and a residency in Ophthalmology in 1990. Combining her love of science & surgery, and her eye for art & design, Dr. O'Rourke began practicing facial Aesthetics in 1995.
Dr. O'Rourke — who has designed both of her offices (chock full of original art including her Grandmother's), aside from her medical practice, loves to buy old houses and make them beautiful again—has found a way to bring her creative eye into the medical field. "I feel so fortunate that I found this profession where every patient can be a blank canvas for me to work on," she says. "My patients really appreciate that I have an artistic eye, and often comment on how Aesthetics is a true art."
"I always listen first to my patient's concerns, and what she or he brings up first, because that is always the point of their greatest concern, even though that may not be what someone else sees." Then Dr. O'Rourke connects her creative background, studying her subjects from all angles and using her unique artistic perspective (and extensive medical career!) as a guideline towards the proper course of treatment. "In the end, I often come up with a plan the patient hadn't considered, but is the best route to achieve what the patient wants."
Keep reading to learn more about how Dr. O'Rourke cares for patients, what her best anti-aging advice is, the skincare products she uses every day, and how she is making the world a more beautiful place in more ways than one.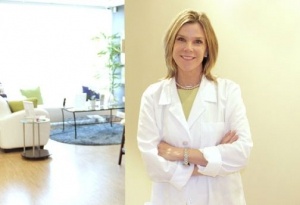 When it comes to receiving a treatment, what are the most common concerns your patients have?
MO: We have patients that stress they want as little downtime as possible because they have busy social and professional lives, and they want to look natural." We offer options to reduce downtime, including IPL (a light based device) immediately after injectables at no charge to prevent bruising if necessary. And, regarding looking natural, I always say, "If it looks like you've had work done, it wasn't done well."
That's a great saying! What's your best injectable advice that you typically tell patients?
MO: Doctors are sometimes in and out of the rooms really quickly — patients should look out for that. I won't go through a procedure really fast and then leave. I take time to be sure each patient gets what they need, and they understand what I can and can't do. Again, each individual is a unique work of art.
Have you ever tried injectables yourself?
MO: Of course. I want to understand what my patients are experiencing. Patients ask me specific questions that if I hadn't done the treatment, I really wouldn't know first hand.
Regarding injectables I've done filler in my cheeks, marionettes, lips, and nasolabial folds. As for Botox, I've treated the three areas — forehead, frown lines, and crow's feet. I've pretty much tried everything to know what it's like, and of course, for the obvious benefits. I would say my top three treatments are a light CO2 laser with PRP (for reduced downtime), Botox, and filler.
Are there any other in-office treatments you like to get yourself?
MO: I don't think there's a single machine in my office that I haven't tried. I want to make sure it's not too painful and that it actually works as intended, not to mention I like the results. When I sell something or do a procedure on a patient, I stand behind it wholeheartedly. I've done CO2 laser resurfacing, IPL, Exilis RF/US body tightening, Feminine Rejuvenation, as well as CoolSculpting® non-invasive fat reduction. I've done IPL for brown spots, and hair removal. It's just so nice to not have to shave every day. Yeah, I've pretty much done everything we offer in my office.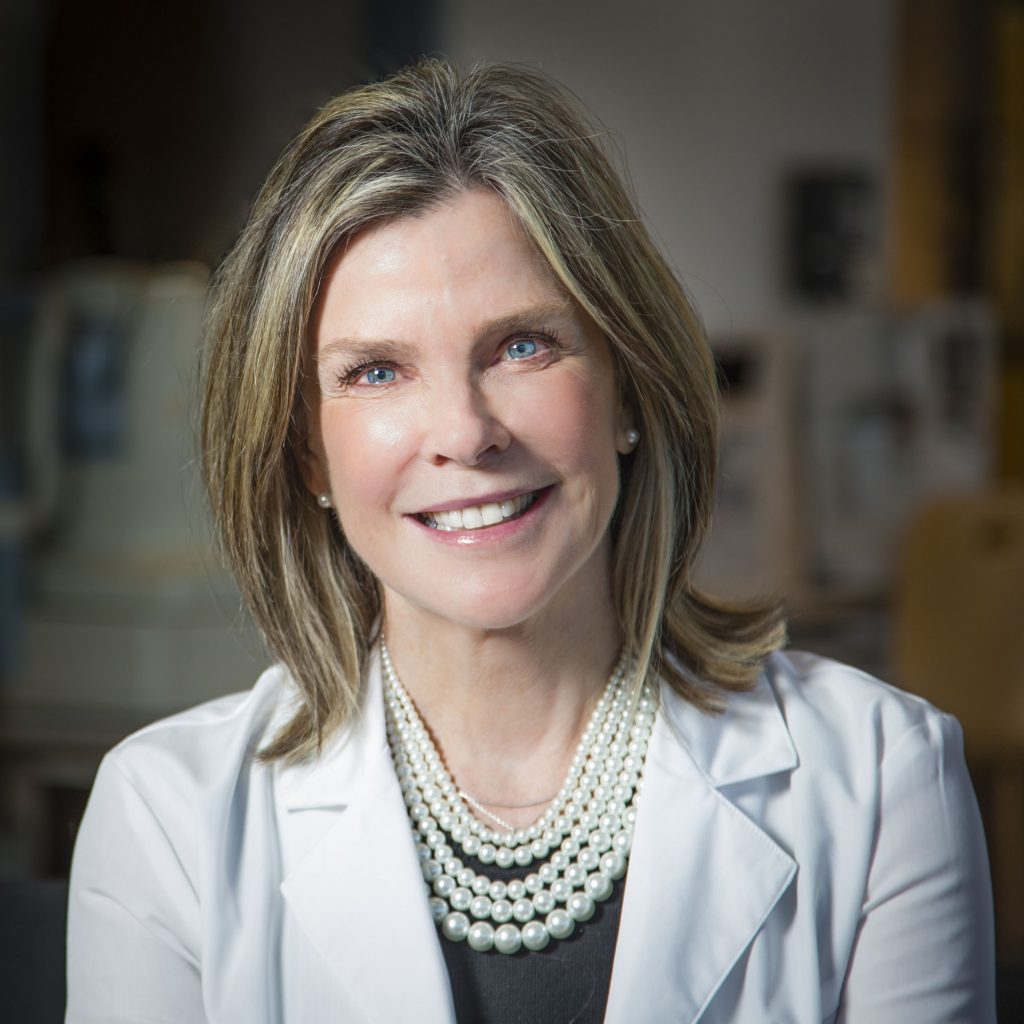 What skincare products do you use?
MO: We carry SkinCeuticals and I use that every day. I'm a pretty low maintenance person with not much time to spend on my routine. In the morning, I use the antioxidant Phloretin CF to help fight free radicals, and Physical Fusion, a tinted zinc oxide sunscreen, Daily Moisture on my face and Triple Lipid Restore on my neck to reduce crepiness. At night, I use the A.G.E. Interrupter on my neck, A.G.E. eye cream, and alternate Resveratrol (a powerful antioxidant) with HA Intensifier (a volumizer) on my full face and neck. Several nights each week I add the exfoliant Glycolic 10 Renew Overnight. Done.
Other than skincare, what do you feel are important components of anti-aging that many people forget?
MO: Don't smoke, eat healthy, drink lots of water, stay out of the sun as much as possible, and wear your sunscreen EVERYDAY! Many people say "Well, I'm not in the sun everyday". I say to that, "If you don't need to put your headlights on to see, you are getting UV exposure." It's definitely proven how much the sun can age us. And if you're going out in the sun and coming to me for help, it becomes an uphill battle. Protect your investment, and do your part, it makes my job easier.
That makes sense. A tan isn't worth the skin damage!
MO: Yes! The way I get a nice, natural color on my skin is to use a self tanner. St Tropez is my favorite. And I know that I'm going to age slower than everybody else who's getting tan from tanning beds or even outside.
What's a typical day for you in the office?
MO: No two days are ever alike. I see both men and women, with ages ranging from their 20's to their 90's. Everyone is unique. That is why what I do is so fun, engaging, and rewarding. I truly look forward to coming to work every day!
Making the world a more beautiful place is something Dr. O'Rourke does on multiple levels. She donates her time and skills to Vision Health International, participating in over 20 eye projects in 6 countries, provides eyecare to the homeless in Denver, and the Native American Reservations, and is proud to be on the Red Rocks Community College Foundation Board, providing scholarships for "non-traditional" students from all walks of life. Says Dr. O'Rourke, "When a patient comes to me for Aesthetic treatments and is feeling self indulgent, I tell them by being here in my office, you allow me to do the volunteer work I do. So, you, just by being here, are making the world a better place."
Editor's note: Botox temporarily smooths the look of moderate to severe wrinkles in certain areas of the face, including the forehead, frown lines, and crow's feet. Filler is a temporary treatment that adds volume to areas of the face such as the lips, cheeks, and laugh lines. Like any medical treatment, both Botox and injectable fillers have potential risks and side effects.
The CoolSculpting treatment is a non-invasive fat-freezing treatment that effectively reduces fat in certain self-proclaimed "problem spots" in the submental and submandibular areas, thigh, abdomen, flank, and upper arm, along with bra fat, back fat, and underneath the buttocks (you know, those bulges that just won't go away, regardless of how much you sweat it out on the treadmill). While it isn't a weight loss solution, fat-freezing can reduce pouches of fat. As with any procedure, there are risks and side effects, so talk to a licensed provider to see if it's right for you.
Learn more about these and all the procedures offered by Dr. O'Rourke and her staff at Essence Laser & Wellness by scheduling a complimentary consultation.